Little Girl Begs Alexa to Play Baby Shark
Her frustration quickly turns to elation when mom steps in.
These days, we're used to getting what we want when we want it. But this adorable little girl gets frustrated when she begs Alexa repeatedly to play "Baby Shark", but with no luck.
Thankfully, mom steps in to save the day.
(My favorite part is when she finally hears those first two notes and looks back at the camera with sheer delight!).
What? You haven't seen this Baby Shark YouTube viral video yet? Click to watch it for yourself. But be warned: you won't be able to get it out of your head the rest of the day!
Article Continues Below Advertisement
---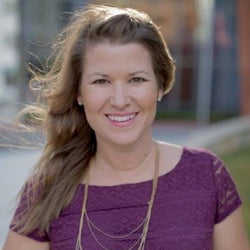 Best-Selling Author & Speaker
Sami Cone is the best-selling author of "Raising Uncommon Kids", is known as the "Frugal Mom" on Nashville's top-rated talk show "Talk of the Town" and educates over a million listeners every day on her nationally syndicated "Family Money Minute". She is proud to call Nashville home with her husband, Rick, and their two teenage children.
Follow Sami Cone:
---
Facebook Comments
---