10-Year-Old Saves Newborn Baby
YouTube videos & 911 helped this little girl during an emergency.
No-one was more surprised than Chloe Carrion when her aunt gave birth in the bathroom, but this 10-year-old is now credited with saving her newborn cousin.
Thanks to her quick thinking, Chloe called 911 and, with the help of the dispatcher, was able to cut the umbilical cord, get the baby cleaned up and help her aunt. And thanks to watching YouTube videos featuring baby dolls, she even knew how to swaddle and rock the baby boy.
Both mother and baby are doing fine now, after being transported to the hospital. Read the full story on WSMV.com.
---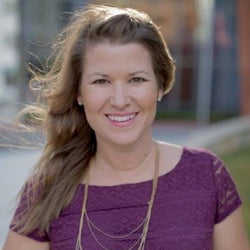 Best-Selling Author & Speaker
Sami Cone is the best-selling author of "Raising Uncommon Kids", is known as the "Frugal Mom" on Nashville's top-rated talk show "Talk of the Town" and educates over a million listeners every day on her nationally syndicated "Family Money Minute". She is proud to call Nashville home with her husband, Rick, and their two teenage children.
Follow Sami Cone:
---
Facebook Comments
---