April the Giraffe is Pregnant Again!
Last year's internet sensation is back with HUGE news!
Fire up your webcam because last year's viral internet sensation is back! Yes, the news has been verified: April the giraffe is pregnant again.
When Animal Adventure Park (where April lives) set up a 24 hour webcam last year tracking April's every move, they had no idea what type of attention she'd get. Turns out, millions of people around the world logged on to watch the (then) pregnant giraffe as she waited to deliver her baby.
Now that little Taj is one, it turns out April and Oliver are expecting baby giraffe number two!
Watch the announcement on Facebook here:
Article Continues Below Advertisement
---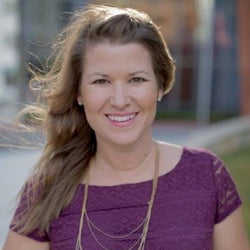 Best-Selling Author & Speaker
Sami Cone is the best-selling author of "Raising Uncommon Kids", is known as the "Frugal Mom" on Nashville's top-rated talk show "Talk of the Town" and educates over a million listeners every day on her nationally syndicated "Family Money Minute". She is proud to call Nashville home with her husband, Rick, and their two teenage children.
Follow Sami Cone:
---
Facebook Comments
---