Big Sister to Baby Sister "I Got You"
This great crib escape shows sisterhood teamwork.
What happens when all you want to do is play with your best friend, but she's stuck in her crib? 
This is exactly what happened when 4-year-old Justice wanted to play hide-and-seek with her little sister, Journey. Her family's baby monitor caught the entire escape on camera.
While this isn't the Babywise-approved method for waking up from a nap, we love how these little ones love each other (especially when Journey tells Justice, "I got you").
Have you ever watched something surprising on your baby's monitor?
Article Continues Below Advertisement
---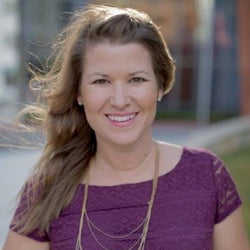 Best-Selling Author & Speaker
Sami Cone is the best-selling author of "Raising Uncommon Kids", is known as the "Frugal Mom" on Nashville's top-rated talk show "Talk of the Town" and educates over a million listeners every day on her nationally syndicated "Family Money Minute". She is proud to call Nashville home with her husband, Rick, and their two teenage children.
Follow Sami Cone:
---
Facebook Comments
---