California Makes Lactation Rooms Mandatory At Work
This new regulation strengthens the previous laws imposed on workplaces.
California lawmakers have finally decreed that businesses must provide a place for women to pump breast milk. The bathroom is no longer a valid option. It's unsanitary and inconvenient for a lactating mother.
California's laws previously specified that employers give their employees a place to pump milk other than a bathroom stall, which some of course circumvented: if not the stall, then elsewhere in the bathroom would work. Now, the state has tightened those laws.
Although the requirements do allow for a business not to comply if they have severe size and space restrictions, the employer actually has to demonstrate this lack of space, or "hardship," as the law puts it. They also have to provide another space for that mother to pump milk, even if they can't install a specific lactation room.
Click here to learn more about California's new requirements for workplaces.
Article Continues Below Advertisement
---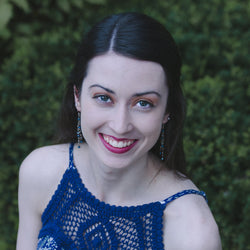 Jenna Phipps is a writer, editor, and dancer based in Nashville, Tennessee. She enjoys working with other people to improve their writing, taking long road trips, experimenting with choreography, and reading many novels.
---
Facebook Comments
---