Celebrity Moms Accused of College Admissions Scandal
Lori Loughlin & Felicity Huffman are charged with illegally helping their kids get into college.
It looks like two popular TV moms took things too far with their own real-life children.
Actresses Lori Loughlin of Full House and Felicity Huffman of Desperate Housewives are among those charged in the largest scale college entrance exam cheating scheme ever prosecuted, according to an article in Elle.
Loughlin and Huffman, along with other wealthy CEO's, were both charged with conspiracy to commit mail fraud and honest services fraud. 
In essence, they paid someone to help ensure entrance for their children into some of our nation's top colleges. This happened in a variety of ways, like through doctoring college entrance exams or identifying applicants as athletic recruits, thus ensuring their acceptance into the university.
Article Continues Below Advertisement
Aside from the question of privilege is the simple question of ethics and honesty. We can talk all day about how unfair it is for children of wealthy parents to have an advantage in life, but can we talk about the lessons they learn from a situation like this?
Even if the children of the adults being charged weren't aware of what's going on, think about the message being communicated to them. While we may never know the actual thought process, they will likely internalize it as, "My parents didn't think I could do it on my own."
We pray these families will only grow stronger from the conversations that must take place following an unfortunate situation like this. 
Article Continues Below Advertisement
Even if your child is far from college age, think about the lessons you're teaching them now and the unspoken messages you communicate with your actions. Be faithful in the small things so you can be trusted with more.
When someone has been given much, much will be required in return; and when someone has been entrusted with much, even more will be required. ~ Luke 12:48 (NIV) 
---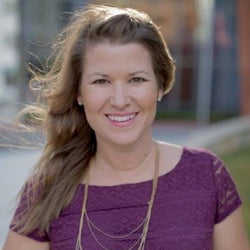 Best-Selling Author & Speaker
Sami Cone is the best-selling author of "Raising Uncommon Kids", is known as the "Frugal Mom" on Nashville's top-rated talk show "Talk of the Town" and educates over a million listeners every day on her nationally syndicated "Family Money Minute". She is proud to call Nashville home with her husband, Rick, and their two teenage children.
Follow Sami Cone:
---
Facebook Comments
---