Couple Loses Two Babies On Mother's Day
After unimaginable loss, one couple perseveres to make a difference in the lives of 100 babies.
Losing a child is devastating, but losing two babies exactly one year apart might be too much for some couples to endure.
But not for the Schurings, a couple from Iowa.
Thirty-five years ago, Deb Schuring gave birth to the couple's daughter on Mother's Day, but the baby died on the same day. Exactly one year later, the couple's son was born - also on Mother's Day - but only survived three days.
Instead of allowing their incredible loss to hurt their marriage, or their will to have a family, the couple decided to become foster parents.
Article Continues Below Advertisement
One week before Mother's Day this year, the couple actually welcomed their 100th foster baby. 
According to the Iowa Department of Human Services, the average foster family in the past 17 years served just over seven children (reported by USA today). While every foster parent is remarkable, the number of children the Schurings have welcomed into their home is rare.
The Schurings, who are now 57 & 60 and have two biological children of their own, believe their days of fostering may be coming to a close. But for the babies whose lives they've impacted, their sacrifice will always be remembered. 
---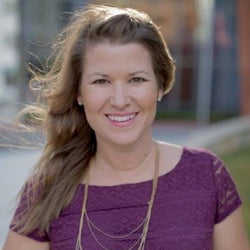 Best-Selling Author & Speaker
Sami Cone is the best-selling author of "Raising Uncommon Kids", is known as the "Frugal Mom" on Nashville's top-rated talk show "Talk of the Town" and educates over a million listeners every day on her nationally syndicated "Family Money Minute". She is proud to call Nashville home with her husband, Rick, and their two teenage children.
Follow Sami Cone:
---
Facebook Comments
---