Cute Photo of Prince Louis and His Grandfather
Prince Charles holds his youngest grandchild during a photo shoot.
In a recent photo shoot for Prince Charles' 70th birthday, the Duke of Cornwall had some special moments with his youngest grandchild. In the featured photo above, he holds Prince Louis, who is currently seven months old. 
In a picture of the full family, Louis leans down from Kate's arms, grabbing Prince Charles' nose (Ok!).
The photo also features Camilla, Prince William, Meghan Markle, Prince Harry, Prince George, and Princess Charlotte. The shoot happened in September, in the Clarence House gardens. 
Article Continues Below Advertisement
Charles' wife, Camilla, recently explained her husband's love for his grandchildren: "He will literally get down on his hands and knees. He really loves them." Click here for more on the royal photo shoot that commemorated Charles' birthday.
---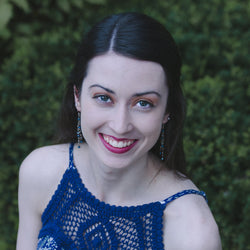 Jenna Phipps is a writer, editor, and dancer based in Nashville, Tennessee. She enjoys working with other people to improve their writing, taking long road trips, experimenting with choreography, and reading many novels.
---
Facebook Comments
---