Familes Displaced Due to California Wildfires
The widespread flames have already killed seventy-seven people.
The California Camp Fire has been burning for two and a half weeks, and officials recently announced that it isn't even halfway finished. They do not expect the fire to be contained until Friday.
The Camp Fire has already killed seventy-seven people since it began on November 8 in Butte County, California. Residents have relocated to different places - the nearby town of Chico, families' homes, even a Walmart parking lot. There are still 993 people who have not been accounted for (CNN).
People are searching ruined houses for evidence of bodies. The Butte County sheriff explained that the searchers are using phone, email, and 911 while trying to account for some of the missing.
One search-and-rescue captain drove with his team to Paradise, a town about twenty miles away. All kinds of vehicles evacuated patients from the hospital, which was already on fire. Cars littered the surrounding streets, and the captain of the search team, Dan Newman, said that people were driving through yards and ditches to get out. 
Article Continues Below Advertisement
New mother Rachelle Sanders had just delivered her baby boy by C-section in the Paradise hospital when the evacuation began. A man named David drove her away from the hospital in his sedan, avoiding the flames by taking any road to escape. Sanders told David to take her newborn son and leave her if necessary (CTV News).
Eventually, they returned to the hospital, which had not burned down. Sanders was later transferred to Enloe Medical Center in Chico.
Click here for the full story on the Camp Fire.
---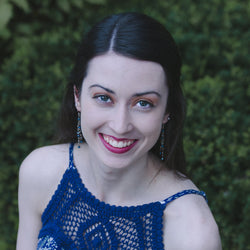 Jenna Phipps is a writer, editor, and dancer based in Nashville, Tennessee. She enjoys working with other people to improve their writing, taking long road trips, experimenting with choreography, and reading many novels.
---
Facebook Comments
---