Ford Questioning Hard for Parents to Hear
The situation before our country is not just political, but also personal and parental.
The Senate Judiciary Committee is in the midst of questioning Dr. Christine Blasey Ford today and regardless of which side of the aisle you stand on, the testimony is not easy for anyone to listen to, and even harder for parents to hear.
Dr. Ford gave a prepared statement (that took about twenty minutes) to start the hearings. She detailed events that happened to her as a teenager and went on to describe how the events not only hindered her in the days immediately following the attack, but continue to haunt her into her adulthood.
While this is undeniably hard to watch for anyone who has been a victim of a sexual crime, it is equally difficult for anyone who is a parent to hear; it's hard to imagine a sexual assault happening to your child, or even having your child accused of a sexual crime. 
Not only does the committee have to make a decision for our country, but they also have to filter these hearings through their lens as parents. 
Article Continues Below Advertisement
Whatever the results of this hearing, may we all be ever vigilant as parents in both educating our own children, but also advocating on behalf of the children in our communities so no-one else has to experience the obvious pain that has been showcased through these events. Of course, education alone cannot prevent an attack of any kind, but awareness can help make sure our kids don't find themselves in such a position.
---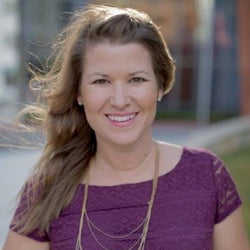 Best-Selling Author & Speaker
Sami Cone is the best-selling author of "Raising Uncommon Kids", is known as the "Frugal Mom" on Nashville's top-rated talk show "Talk of the Town" and educates over a million listeners every day on her nationally syndicated "Family Money Minute". She is proud to call Nashville home with her husband, Rick, and their two teenage children.
Follow Sami Cone:
---
Facebook Comments
---