Grinch is Now at Build-a-Bear
The grumpy Christmas killer is now a stuffable plush.
This Christmas, Build-a-Bear is selling a new plush: the Grinch. The standard version of the Seuss character sells for $25.50; a young Grinch plush costs $12.50. 
Build-a-Bear also sells clothing to buy with the Grinch plush, such as a Santa suit. Paying an extra seven dollars allows consumers to install sounds into the plush: he can say different anti-Christmas phrases.
Correlating to the new Christmas plush is the release of the animated movie this holiday season. Benedict Cumberbatch voices the Grinch in the new retelling of Seuss's story. Click here for more details on Build-a-Bear's new Grinch products.
---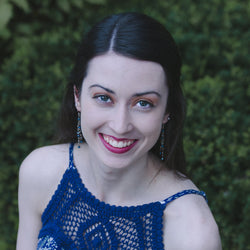 Jenna Phipps is a writer, editor, and dancer based in Nashville, Tennessee. She enjoys working with other people to improve their writing, taking long road trips, experimenting with choreography, and reading many novels.
---
Facebook Comments
---