Joanna Gaines Shares Adorable Photos of Baby Crew
The fifth Gaines child is almost six months old.
Joanna Gaines has been posting photos with her fifth child, Crew, on Instagram. They're sweet shots of the two together - lying on the couch, asleep in Mom's lap, cuddling when he was smaller.
In the most recent picture (the cover photo for this article), Gaines is talking on the phone while Crew slumps on her lap, asleep. "I think it's time for the next size up," she captioned the photo, adding the hashtag #sixmonths. Crew will be six months old soon, TODAY points out in a piece about this new photo.
While preparing to give birth to Crew months ago, she spoke about finding ways to preserve babies' keepsake items: making bags for their favorite baby clothes. 
Article Continues Below Advertisement
Gaines and her husband, Chip, the former designers on HGTV's Fixer Upper, have four other children, ages eight to thirteen. Click here for more cuddly photos of Gaines and her youngest.
---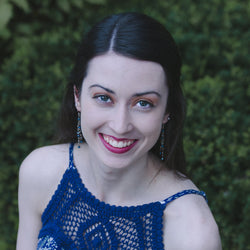 Jenna Phipps is a writer, editor, and dancer based in Nashville, Tennessee. She enjoys working with other people to improve their writing, taking long road trips, experimenting with choreography, and reading many novels.
---
Facebook Comments
---