Royal Parenting Rules
What we can learn from Kate Middleton.
How Kate Middleton is changing the face of royal parenting.
Who hasn't dreamt of growing up to be a princess? Commoner Kate Middleton has shown us that it is possible to marry a charming prince. But as we all know, fairy tales don't show the whole picture. Along with the tiara comes a litany of expectations.
Kate knows that her children will never have a normal life by our standards, but she is doing her best to incorporate aspects of a regular lifestyle while sticking to tradition. I mean imagine raising your three young children - the busyness, the potty training, the tantrums and pushing of boundaries. Now imagine that in a castle with the whole world watching, including the queen!
How Kate Middleton is Changing the Face of Royal Parenting
Since becoming a duchess, Kate has done everything with the poise and grace you would expect of a royal. So it comes as no surprise she parents in the same way, but also pushes some royal boundaries herself by being real, open and honest about the everyday struggles all moms find ourselves in.
Despite the royal protocols, the Duchess of York values normalcy and privacy, attempting to keep her children sheltered from the public eye and the paparazzi as much as possible. She even releases her own photographs to the public while keeping the rights to them herself.
Article Continues Below Advertisement
It seems, in some ways, she is not all that different than the rest of us. So what can we learn from Kate Middleton and her royal parenting?
Kate Middleton's Parenting Rules
Rule #1: Prioritize Quality Time Together
Clearly the Cambridges can afford the finest schools England has to offer, but where the Duke and Duchess differ from others in their position is their presence at school functions. Kate reminds us that being present in our children's lives is important enough to break with royal protocol.
In a letter to East Anglia's Children's Hospices in support of their Children's Hospices Week she said,
"Spending quality time together is such an important aspect of family life and for me, as a mother, it is the simple family moments like playing outside together that I cherish." 
Article Continues Below Advertisement
Even royal children need a parent's love, support and attention. Remember how critical your role is in your children's lives and don't underestimate the power and influence you have.
Rule #2: Emotions and Feelings are Important
The British are known for their ability to "Keep Calm and Carry On." And the royals have many expectations for how they are to act in public; who can forget the Queen's very clear gesture (and William's quick compliance) at the Trooping of the Colour in 2016?
Article Continues Below Advertisement
But as William and Kate have shown, their support of Harry's public announcement regarding his struggle with mental illness in the wake of their mother's death, they are demonstrating that displays of emotion are changing for the better. Prince William told CALM magazine,
"Catherine and I are clear that we want both George and Charlotte to grow up feeling able to talk about their emotions and feelings."
In addition, Kate has called attention to common struggles with postpartum depression. "Parenting is hard enough without letting prejudices stop us from asking for the help we need for ourselves and our children." 

Whether you are in a palace or an apartment, motherhood equalizes us all. We are all at times humbled, confounded and delighted. Some may have different resources, but at the end of the day we are all trying to raise our children to be kind, creative, and well-adjusted citizens.
Article Continues Below Advertisement
---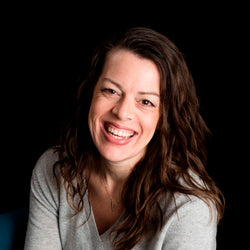 Annie Wiesman is the co-author of "Education Begins at Birth: A Parent's Guide to Preparing Infants, Toddlers, and Preschoolers for Kindergarten." She is a former kindergarten teacher turned stay-at-home mom who enjoys traveling, hiking in the mountains, and creating memories together with her husband and little girl.
---
Facebook Comments
---