Starbucks Makes Their Benefits Even More Family Friendly
Parents will receive ten subsidized backup childcare days per year.
Though many workplaces aren't always flexible for parents, Starbucks is giving their working parents a greatly-needed benefit. Ten backup care days will be available for parents each year (mother.ly). 
Organizing childcare isn't something other employees think about often, but for working parents, this is an important benefit. Childcare is extremely expensive, and Starbuck's rates (one dollar per hour, unless there are more than four kids) are reasonable.
According to the Associated Press, only nine percent of companies who have over a thousand employees offer this benefit. Many parents have to decrease their hours or quit working altogether because they can't find sufficient childcare. Starbucks' new benefit plan is important, and hopefully it will allow parents to continue pursuing their careers. 
Click here for more news on how this benefit will affect parents.
Article Continues Below Advertisement
---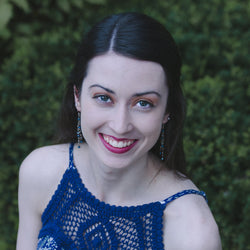 Jenna Phipps is a writer, editor, and dancer based in Nashville, Tennessee. She enjoys working with other people to improve their writing, taking long road trips, experimenting with choreography, and reading many novels.
---
Facebook Comments
---