Wife & Baby Both Killed in Car Crash by Drunk Driver
Grieving husband petitions to change California drinking and driving laws.
Zach Kincaid's beloved wife and baby were both tragically killed in a car crash by a drunk driver.
Krystil Kincaid, who was 36 weeks pregnant, was killed by a drunk driver going above 85 mph in the state of California. She was going around a blind turn when the inebriated man hit her head-on. The impact killed the unborn baby as well.
The maximum penalty the drunk driver will face is ten years in prison.
Kincaid's husband Zach is calling for a change in California drinking and driving laws, and rightfully so.
Article Continues Below Advertisement
As he said, "...drunk driving is intent."
Get more details on this story here.
---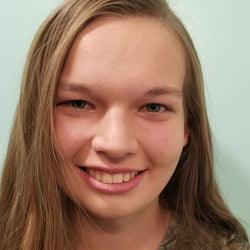 Colleen Leidner is a student, writer & editor. When she's not frantically studying, she enjoys reading, being with her friends, and writing stories. A soccer mom to her five younger siblings, she lives in Stuart, FL, and aspires to write the next Great American Novel.
---
Facebook Comments
---